What is a TOXIC BREW?  And is there one going on in YOUR HOME…. VIDEO news report on what is under your sink and lurking in your home.
If you have listened to Toxic Brew you know that going green is good for you and your family and pets.
It is also good for your pocket book…
Get Clean offers you nontoxic and natural cleaning choices that are SAFE, POWERFUL, GREEN and SMART. Because when it comes to keeping your house clean and the earth safe, you shouldn't have to choose. When you use Get Clean, you're never simply cleaning. While you make your home cleaner, you can make your family healthier. You also make the planet healthier for other families as well.

We believe home should be the safest place in the whole world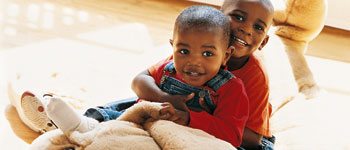 Go to your cupboard right now. Pick a cleaner, any cleaner. Does it contain sodium hydroxide, phenol, ammonia or formaldehyde? These–and more–may be toxic. Toxic as in dangerous, as in hurtful, as in not very clean at all. Home is no place for stuff like that. So start by getting rid of those troublemakers. Responsibly, of course. Then call in Get Clean. When you welcome Get Clean into your home, none of those hazardous things come with it. So you can be sure you're letting in products that care as much about your family's safety as you do.
Cleaning choices that are SAFE … here's why:
Nontoxic
No harmful fumes
Hypoallergenic
No volatile organic cleaning compounds
Formulated without hazardous chemicals such as:

Check out EWG's "

Hall of Shame

"
Is this an invisible sign on your home?
We believe you shouldn't have to sacrifice powerful convictions for powerful cleaners. And vice versa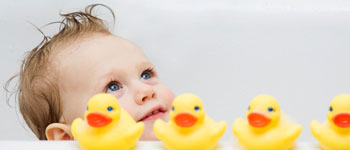 Seems like you always have to choose. Either you have cleaners that are as mean on the environment as they are on dirt. Or you have nice, sweet, eco-friendly cleaners (using the term loosely) that don't do diddly. Now you don't have to make a choice. Get Clean™ shows dirt no mercy. In fact, if you don't think Get Clean products work better than the other cleaners you've gotten used to, we'll give you your money back. Because we believe, first and foremost, cleaners have to clean.
Powerful cleaning choices … here's why:
Outperforms 12 national brands
100% money back guarantee
Dish Wash Liquid Concentrate is twice as effective as Method® Dish Soap and Seventh Generation® Dishwashing Liquid on grease.*
Fresh Laundry Concentrate HE Compatible is 33% better at removing dirt and stains than All® Small & Mighty Liquid Laundry Detergent™ in HE Machines.*
* This performance comparison was done on January 11, 2007 and is valid only for the named products marketed at that time. All trademarks are the property of their respective owners.
Did you know that when you buy some common cleaners, a lot of what you're buying is water? We figured out a long time ago that we could make a more economical cleaner by making it concentrated. That's why Get Clean™ is such an awesome value. You'd have to shell out more than $3,400 at the grocery store to get the same amount of clean you get in the Get Clean Special Edition Kit. Don't let our smaller bottles fool you. There's a whole lot of clean in there saving you money, ounce for ounce. You might be willing to pay extra for safe, powerful, green Get Clean. But it's nice to know you're actually making such a positive impact on your budget as well as the planet.
Cleaning choices that are smart … here's why:
Outperforms 12 national brands
100% money back guarantee
Concentrated Formula
We believe cleaning house shouldn't involve dirtying the earth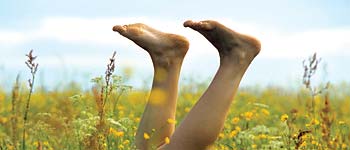 Get Clean™ products use biodegradable cleaning agents, which means they break down easily instead of hanging out in the ground for hundreds of years. They also have no phosphates, borates, nitrates, or other stuff the planet doesn't appreciate. And by making them superconcentrated, we leave you to add water so we can subtract waste. This has tons of implications. Literally. Less weight to ship. Less product to use. Less packaging to throw away. So you can get that clean feeling about your house, knowing you're keeping the planet clean, too.

Green cleaning choices … here's why:
Sustainably sourced natural ingredients
Biodegradable surfactants
Recyclable packaging
Recyclable wipes
Recyclable dryer sheets
No chlorine bleach
No volatile organic cleaning compounds
No phosphates
No nitrates
No borates
No animal testing
The REAL Dirt on Clean –

Are you living in a healthy home?
You know that good, healthy feeling you get when you've just cleaned house? Sorry to spoil it, but you may have just made your home dirtier.
Think of it this way. You wouldn't let your kids play with toxic chemicals, so why would you let the baby crawl over a floor that's just been wiped with them? That's much more dangerous than the orange juice that was just there.
How dangerous? Just take a look at these statistics.
Over 90% of poison exposures happen at home.
Common bleach is the #1 household chemical involved in poisoning.
Organic pollutants, found in many common cleaners and even air fresheners, are 2 to 5 times higher inside your home than out.
A person who spends 15 minutes cleaning scale off shower walls could inhale three times the "acute one-hour exposure limit" for glycol ether-containing products set by the California Office of Environmental Health Hazard Assessment.
Common cleaners give off fumes that have been linked to increasing the risk of your kids developing asthma, the most common serious chronic childhood disease.
1 in 13 school-aged children has asthma. Rates in children under five have increased more than 160% from 1980 – 1994.
Children are highly vulnerable to chemical toxicants. Pound for pound of body weight, children drink more water, eat more food and breathe more air than adults. The implication of this is that children will have substantially heavier exposures than adults to any toxicants that are present in water, food or air.
If your home is anything like the average U.S. home, you generate more than 20 pounds of household hazardous waste each year (the EPA designates toilet cleaners, tub and tile cleaners, oven cleaners, and bleach as hazardous waste).
---
To find out what's lurking on your shelves, go to the National Institutes of Health Library of Medicine Household Products Database. You can search almost any brand of cleaner you use, find out what's in it, and uncover its links to health effects. Or search by chemical ingredients (see list below for some examples) and discover what brands contain it.
The information may shock you.
Chemical ingredients to look out for:
Regular Scent              OR            Fragrance Free
ALSO available are 3 Mini-Kits: Household, Kitchen, and Laundry
Order your Get Clean Kit TODAY